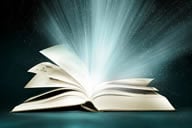 Hebrew
Reading: Recognize shape and sound of the Hebrew Letters. 
Language: Vocabulary words through song and activity.
Prayer 
Basic prayers through song, using an interactive, life-size Siddur. IncludingModeh Ani, Torah Torah, Shema and more. 
Shabbat Prayers: Hagofen for Kiddush

Holidays
Appropriate stories, games, prayers and crafts.
Bible & Jewish History
First half of book of Bereishit (Genesis). Children are introduced to Torah through an understanding of the Bereishit storyline, beginning with creation. Using 3-D Bible characters the information is brought to life. A creative scrapbook is designed weekly. 
Mitzvot incorporated in course: Shabbat, honoring parents, visiting the sick, hospitality, and more. 
Course Objective: To identify with the saga and thus with the text, this being their first Hebrew School encounter with Torah.